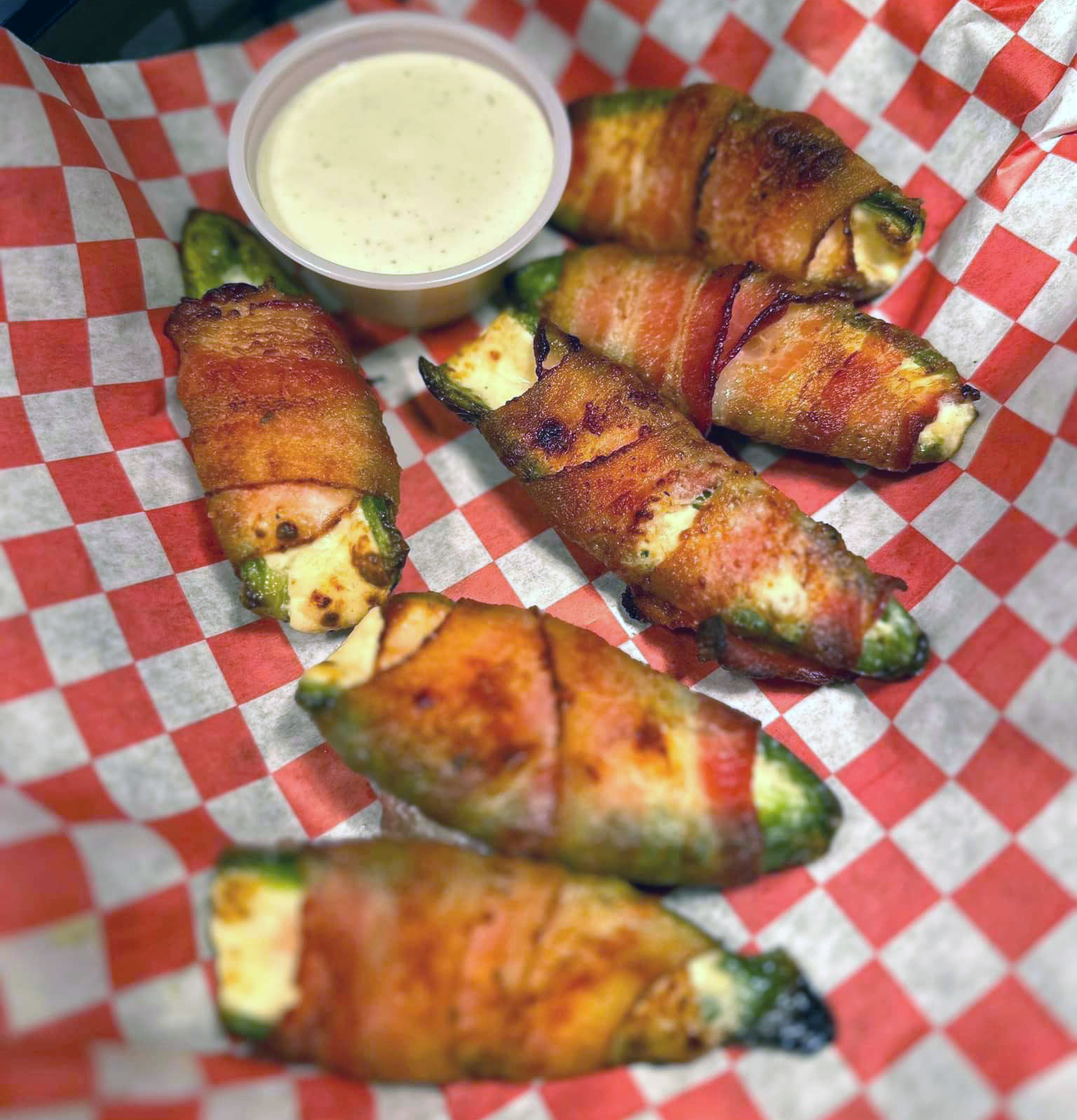 ENTREES
All entrees served with choice of one side.
SIDES
Individual $2.99   |   Family $5.99
All BBQ plates are served with 2 sides of your choice, fixins, and Texas Toast
SLICED BRISKET, CHOPPED BRISKET, TURKEY BREAST, SAUSAGE, JALAPENO SAUSAGE, OR HAM.
All meat selections are smoked in-house.
Pepperoni
Beef
Italian Sausage
Bacon
Canadian Bacon
Smoked Sausage 
8″ $2.00 | 16″ $4.00
Chopped Brisket
8″ $2.00 | 16″ $4.00
Bell Pepper
Jalepeno
Pineapple
Diced Tomato
Black Olive
Green Olive
Purple Onion
Fresh Mushroom
Extra Cheese
*Consuming raw or undercooked meats, poultry, seafood or eggs may increase your risk of foodborne illness.
Check Out Our Daily Specials

Wednesday
Happy Hour: 11am - 9pm
All You Can Eat Pizza Buffet
7-9pm
Live Music
9pm-12am
$12.99 Full Pound of Wings
11am - 2pm

Thursday
Happy Hour: 11am - 9pm
$13.99 Large 3 Topping Pizza
(Dine In or Carry Out)   11am-11pm
Live Music     8:30pm - 12am
$3 You Call Its* (Crown and Down)
9pm - 2am


*Includes Cherry Bombs & Frozen Drinks

Friday
Happy Hour: 11am - 7pm
$10.99 1/2lb Cheeseburger and one Side
11am - 2pm
Live Music
10pm - 2am

Saturday
Happy Hour: 11am - 7pm
Brisket Fries
11am - 2pm
Live Music
10pm - 2am

Sunday
Happy Hour: 11am - 2am
$1.25 Poppers (Dine In Only)
11am - 11pm
The Original Open Jam
10pm - 2am